Book Events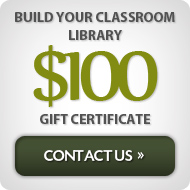 Thousands of books, any subject, all offered at 50%-70% Off the cover price! Teacher Book Fairs are a fun and easy way for teachers to shop for classroom books. Schwabe Books works with over 50 of the top children's publishers and can offer the BEST possible variety for the classroom library.
We can accommodate staff, employees from Schools, Districts or Libraries here in Simi Valley. Come for a private showing in Simi Valley, Ca. We can provide book bundles arranged by grade levels and delivered quickly or anything you need for give your students the gift and love of literacy. We can accept Purchase Order, School P-cards, School check and work with any Non-Profits that need Literacy materials.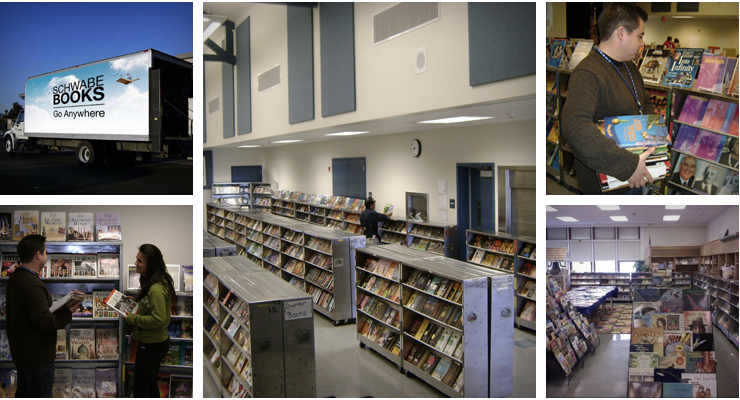 We will help you to promote the event with personalized vouchers labeled with each teacher's name and their spending budget.
This is a GREAT program for schools looking to build upon their Accelerated Reading Programs. We can provide a variety of titles that fit into the A/R program at 50%-70% Off the cover price! We provide book fairs for preschools, elementary schools, middle schools, high schools, private/religious schools and teacher conferences. Each fair is custom packed to suit your needs and interests.
All subjects! every book 50%-70% Off the cover price!
See the book BEFORE you buy it
We furnish an itemized invoice upon selection, and invoice with 30 day terms
Titles subjects include:
Chapter Books
High Interest-Low Level
Accelerated readers
Pictures Books
Non Fiction
And Reference
Publisher List

ABC-CLIO

Albert & Whitman

Candlewick Press

Disney Press

DK

Facts on File

Grolier Publishing

Houghton Mifflin Harcourt

Henry Holt

Heinemann

Hilltop Press

Hyperion

Kingfisher Kingfisher

Millbrook Press

Morrow

National Geographic

Orchard Books

Penguin

Puffin Books

Putnam

Random House

Readers Digest

Rosen

Simon & Schuster

Scholastic

Santillana

The Children's Press

Thomas Gale

The Viking Press